Parnassus
Society
Supporting Young Artists & Musicians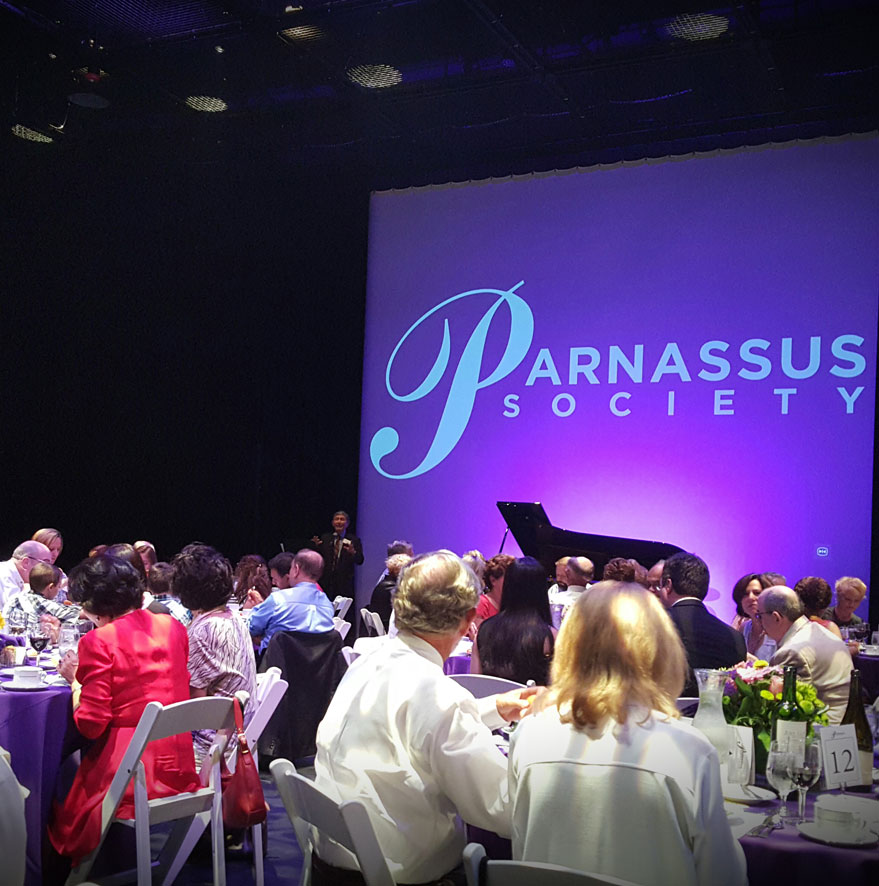 Dr. and Mrs. Kenneth Tokita, founders of The Parnassus Society, are longtime patrons of the arts and dedicated cultural leaders in Orange County, California. The Tokitas' passion for the arts encompasses everything from classical and jazz music, to contemporary and Eastern art. Dr. and Mrs. Tokita have traveled the globe experiencing the art of numerous cultures, and have curated an exceptional private collection of works by internationally and locally renowned artists including over 150 paintings, drawings and prints by Los Angeles-based American artist, Ed Moses.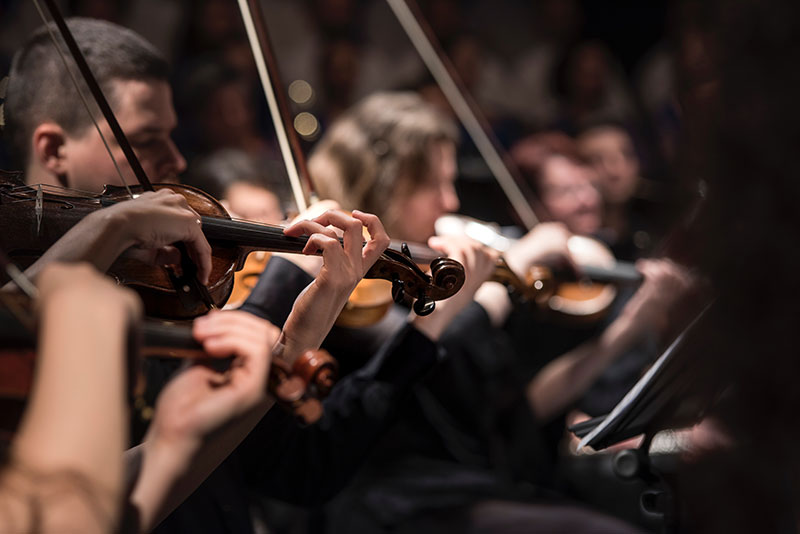 WELCOME TO
PARNASSUS SOCIETY
With the support of respected members of the local arts and academic community, Dr. and Mrs. Tokita continue their commitment to the growing cultural advancement of Orange County through The Parnassus Society, which was created to nurture the development and professional careers of promising young artists and musicians
2019
PARNASSUS SOCIETY AND SOKA PERFORMING ARTS CENTER PRESENT
PASSION
Milena Kitic – Messo-Soprano
Emily Uematsu – Violinist
Mozart: Overture to Le Nozze di Figaro
Tchaikovsky: Violin Concerto
Bizet: Carmen excerpts
Mendelssohn Symphony no. 4 "Italian"
Parnassus Chamber Orchestra 
Stephen Karr, Conductor
Saturday, November 23, 2019 7 PM
Soka Performing Arts Center
Concert Info
https://www.soka.edu/soka-performing-arts-center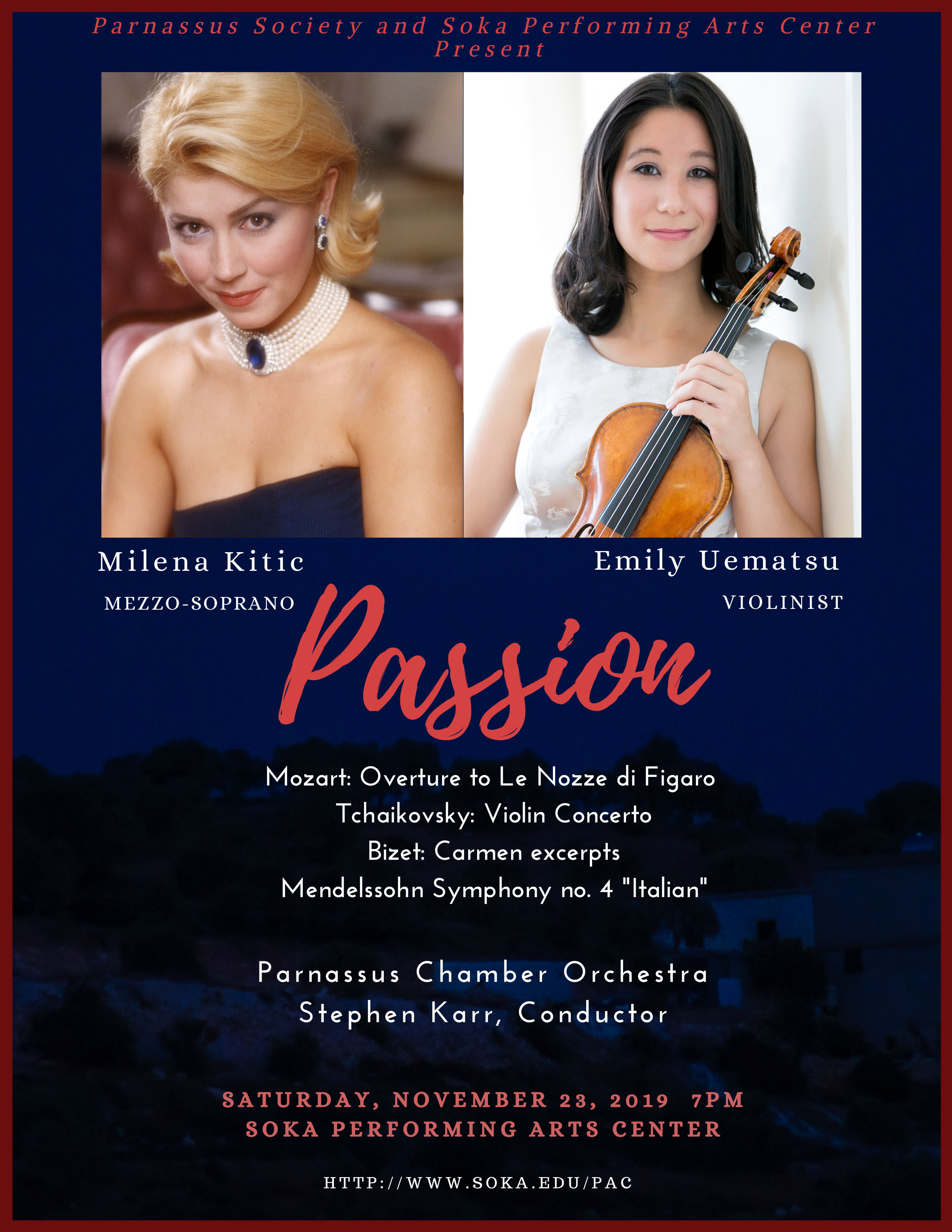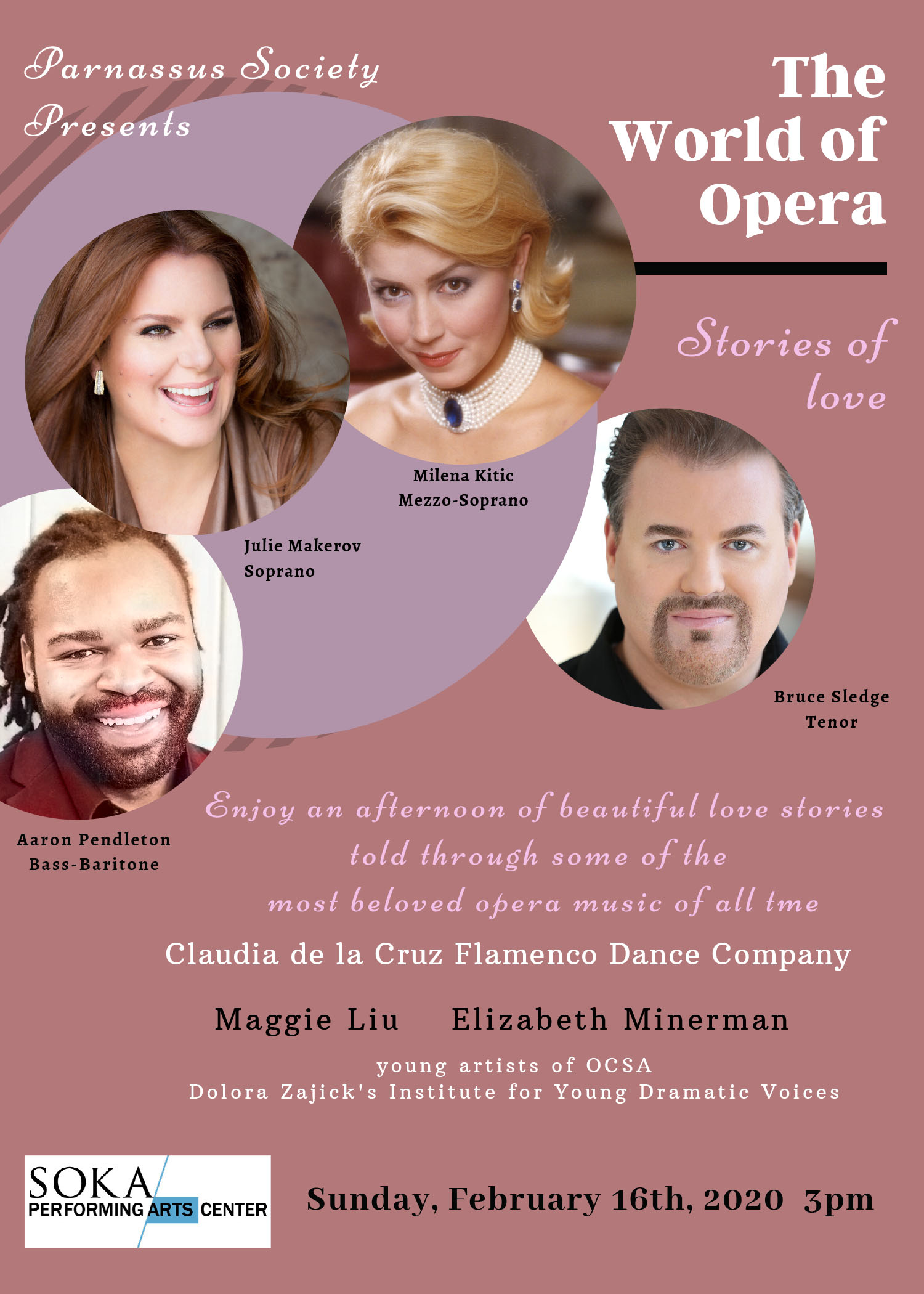 2019
The World of Opera
Stories of love
Enjoy an afternoon of beautiful love stories told through some of the most beloved opera music of all time. 
Dancers from the Claudia de la Cruz Flamenco Dance Company accompany the singers for added expression of the lyrics and music. 
Milena Kitic, Mezzo-Soprano
Bruce Sledge, Tenor
Julie Makerov, Soprano
Aaron Pendleton, Bass-Baritone*
Young artists from Orange County School of the Arts:
Maggie Liu, Soprano
Elizabeth Minerman, Mezzo-Soprano*
*Members of Dolora Zajick's Institute for Young Dramatic Voices
Sunday, February 16th, 2020 3 PM
Soka Performing Arts Center
Concert Info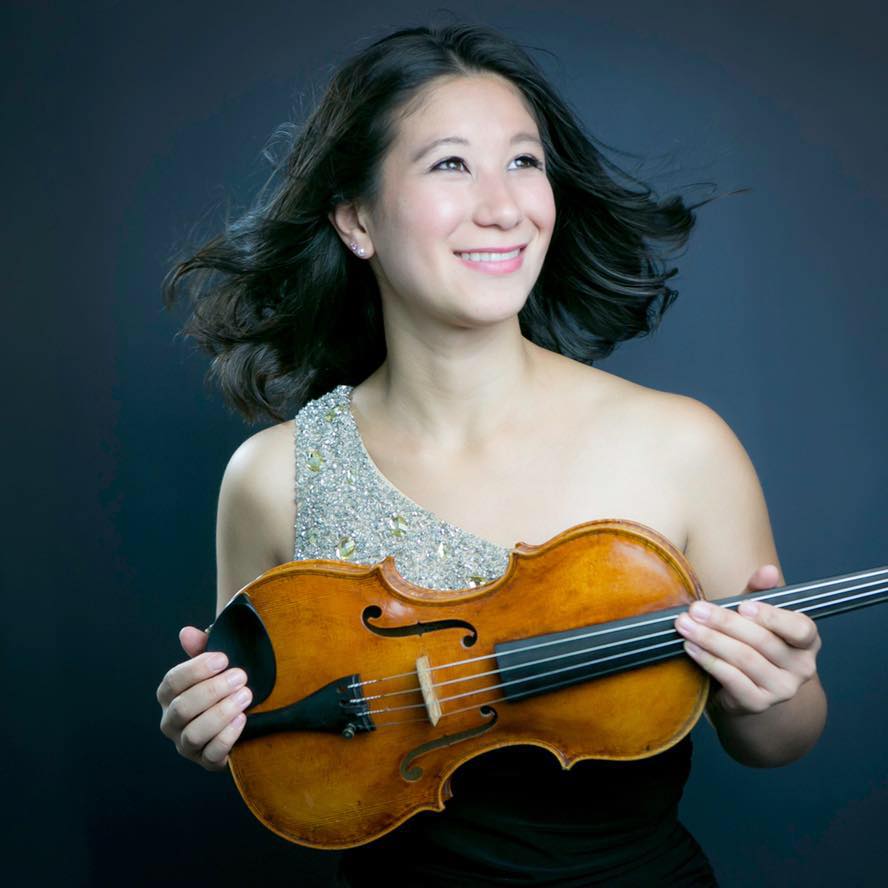 2017 Recipient
Winner of the 2017 Parnassus Society Award in Orange County, California, violinist Emily Uematsu has performed throughout the United States and Europe and is building an active career as a soloist and chamber musician.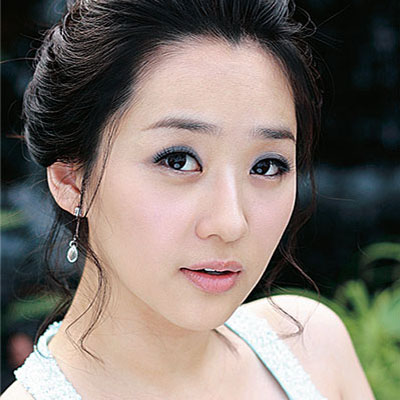 2015 Recipient
Hae Ji Chang, soprano, has been described as "an exciting young artist on the rise" (Opera Boston) with a voice "full of silvery color and nuance" (Boston Globe). Recently she performed Pamina in Mozart's The Magic Flute with Opera…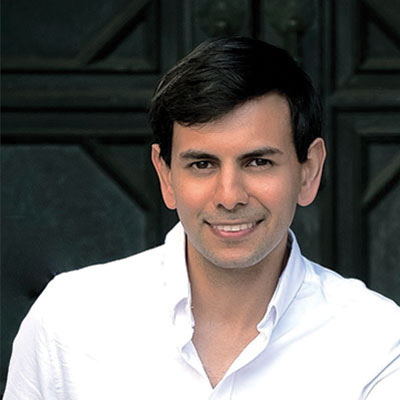 2015 Recipient
Hailed by the Herald-Tribune for his "dazzling pianism verging on the impossible, effortless technical command and authority with a sense of poetry and refinement that belies his years,"Indian-American pianist Vijay Venkatesh…
Parnassus Society
EXHIBITION