Award Recipient
Emily Uematsu
Winner of the 2017 Parnassus Society Award in Orange County, California, violinist Emily Uematsu has performed throughout the United States and Europe and is building an active career as a soloist and chamber musician. She has collaborated with such distinguished musicians as Joseph Silverstein, Ani Kavafian, and Alexander Kerr, and has participated in prestigious international music festivals, concerts, and master classes. An experienced orchestral player, Emily became a member of the New Haven Symphony in 2016.
Emily made her New York debut at Steinway Hall in 2014 under theauspices of the Jascha Heifetz Society and was a finalist in the Mika Hasler Competition in 2015. She has participated in celebrated music festivals such as the Zenon Brzewski Festival in Poland, the Litomysl Festival in the Czech Republic, the Aspen Music Festival, and the Sarasota Music Festival. At Sarasota, Emily performed as violin soloist alongside Joseph Silverstein, Ani Kavafian, and Alexander Kerr in Vivaldi's Concerto Grosso in B Minor with the festival's chamber orchestra. Last summer, Emily participated in the Jascha HeifetzSymposium at Connecticut College in New London, where she collaborated with Arturo Delmoni in Tchaikovsky's Souvenir de Florence. This summer, Emily will be performing with the Spoleto Festival Orchestra in Charleston, South Carolina.
A native of Tenafly New Jersey, Emily began studying the violin at the age of four. Her work with Ray Iwazumi led to her acceptance at The Juilliard School Pre-College Division at the age of eleven, where she studied with Stephen Clapp and Catherine Cho. In 2010, Emily moved to the west coast to study with William Fitzpatrick at the Hall-Musco Conservatory of Music at Chapman University and graduated magna cum laude with a B.Mus degree in Violin Performance and a minor in film studies in 2013. She received the first Henri Temianka Endowed Scholarship in Violin, the Chancellor's Award, the Warne Foundation Scholarship, the Music Talent Award, and won the school's concerto competition playing Ravel's Tzigane. In 2016, Emily graduated from the Shepherd School of Music at Rice University and received her M.Mus. degree in Violin Performance. A recipient of the Itzhak Perlman Endowed Scholarship in Violinfrom 2014-2016, she studied violin with Paul Kantor. Emily has also been fortunate to participate in master classes with some of the greatest luminaries in the field: Ruggiero Ricci, Joseph Siverstein, Ivry Gitlis, Sidney Harth, Aaron, Rosand, and Itzhak Perlman.
In addition to her performing activities, Emily is a dedicated teacher of violin and works in an after -school scholarship program teaching economically disadvantaged children at the Connecticut School of Music in Greenwich. She has also devoted time to important outreach activities such as a performing for inmates at Riker's Island with the Chelsea Symphony.
An avid soccer player, Emily also enjoys the outdoors, cooking, reading, and spending time with good friends.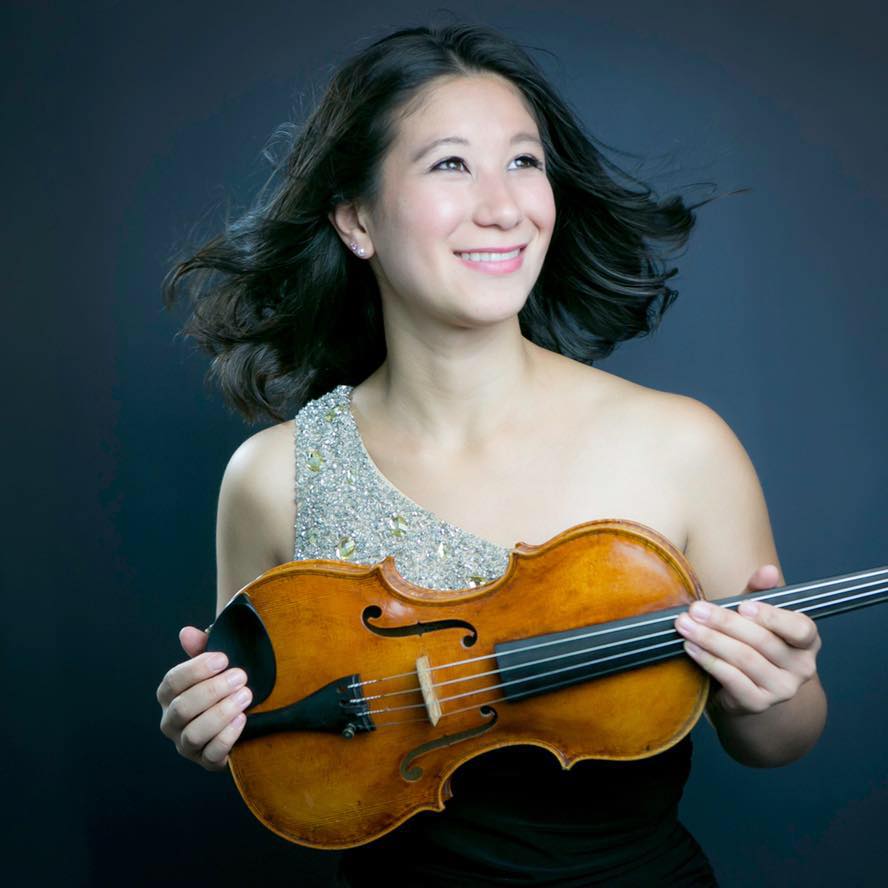 Newsletter
Subscribe For Parassus Newsletter