Award Recipient
Vijay Venkatesh
Hailed by the Herald-Tribune for his "dazzling pianism verging on the impossible, effortless technical command and authority with a sense of poetry and refinement that belies his years," Indian-American pianist Vijay Venkatesh has been recognized as a pianist with profound musicianship, sparkling pianism and an innate sense of partnership.
Highlights of his 2018-19 season consists of Saint-Saens' G Minor with maestro Jeffrey Kahane and the Sarasota Orchestra, Beethoven Choral Fantasy with Joshua Harper and the IU Symphony and Chorale, Schumann with Michael Repper and the Northern Neck Orchestra, Grieg with Frank Fetta and the Redlands Symphony, and Beethoven Third with Le Salon de Musiques in Dorothy Chandler Pavilion. He has appeared extensively across the United States and Europe as soloist with the symphony orchestras of Seattle, Vienna, Sarasota, Roanoke, USC Thornton, Eastern Connecticut, YMF Debut, UCI, Pasadena, Rio Hondo, South Coast, Transylvania, and the Brevard Music Center.
He has collaborated with such celebrated conductors as Jeffrey Kahane, Ludovic Morlot, David Lockington, David Stewart Wiley, Toshiyuki Shimada, Ken Lam, Robert Lehrbaumer, Kimo Furumoto, and more.
He has been honored as a Davidson Fellow Laureate at the Library of Congress, USC Discovery Scholar, and Grand Prize Winner of the Los Angeles Music Center's Spotlight Awards. Additionally, he was named Gold Medalist in the San Jose, Zimmerli, World Piano, and Waring International Piano Competitions. He has performed on NPR's "From the Top," Chicago's Dame Myra Hess series, and as guest artist at the Aspen, Brevard, Banff, Vienna, Sarasota, and Newport Music Festivals.  Winning the inaugural Parnassus Society Prize led to a recital debut at the Soka Performing Arts Center.
He formed the Vieness Piano Duo with pianist Eva Schaumkell and will begin the 2019/2020 season together with Kultur unter'm Dach in Germany, followed by concert tours across the USA with performances in New Jersey, Chicago, California, Washington, Colorado, New York, and Oregon as well as on tours in Canada and China.
As pianist in the Aristeia Trio, Gold Medalists in the Frances Walton International Chamber Music Competition, they embarked on a 30-concert tour of Washington, and appeared twice on KING-FM 89.1 FM.
He has been invited to teach masterclasses by the Roanoke Symphony in Virginia and Emory University in Atlanta.
Originally from California, he holds degrees from USC Thornton and IU Jacobs School of Music, where he was a recipient of the Barbara and David Jacobs Fellowship under the tutelage of Norman Krieger and André Watts. He has previously studied with Jeffrey Kahane and received artistic guidance from Murray Perahia and Jean-Yves Thibaudet. He will pursue an Artist Diploma at the Colburn School in Los Angeles with Fabio Bidini starting Fall 2019.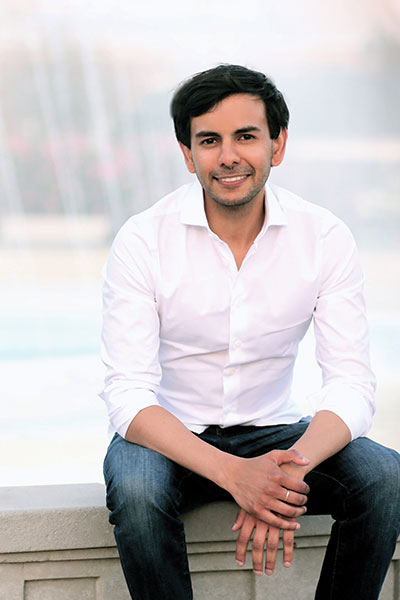 Newsletter
Subscribe For Parassus Newsletter